Test cricket is the original and undeniably the most thrilling form of the game. Every day, session, and over adds a fresh element to the game. Because of this, every player's primary goal is to represent his nation in red-ball cricket. Because over the five days of non-stop cricket, it is a true test of a cricketer's strength and mentality.
There have been a lot of spectacular matches and performances in Test cricket history. However, certain games are entered into the record books. The top 10 highest successful run-chases in the history of test cricket will be discussed in this article.
Top 10 Highest Successful Run-Chases in The History of Test Cricket
1. West Indies (418/7) against Australia in 2003
After a period of unchecked decline, West Indies gave their supporters reason for optimism in 2003 when they defeated Australia at St. John's and set a record for the highest run chase in Test cricket. In the last innings of the Test match, the hosts defeated Australia's enormous 417. Ramnaresh Sarwan and Shivnarine Chanderpaul scored amazing hundreds and stopped the opposition assault, which included the always-accurate Glenn McGrath, as the batting surface became better and better.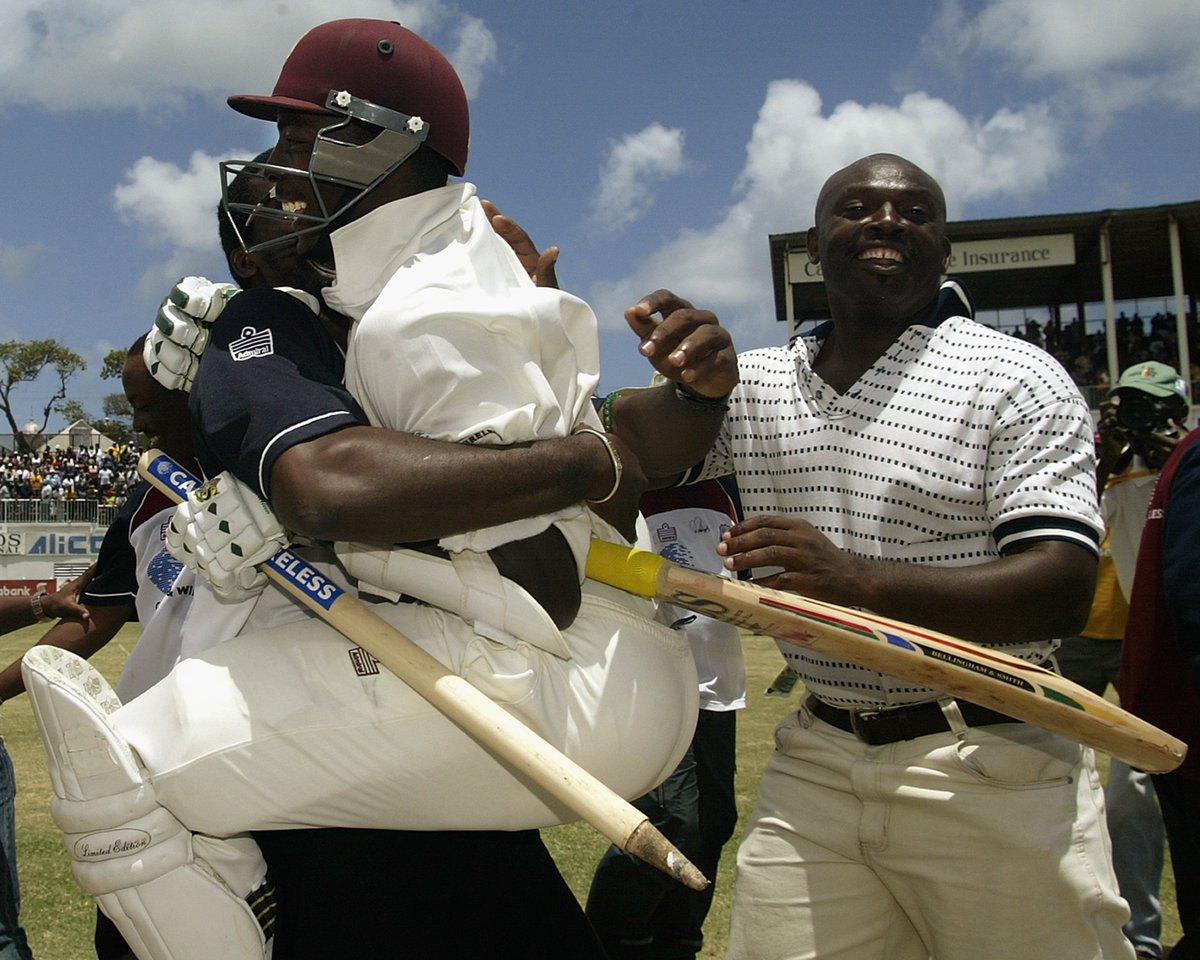 2. South Africa (414/4) against Australia in 2008
In the fourth innings of a Test match, the Australians once again found themselves on the receiving end of some outstanding batting. The South Africans pulled off an impressive run-chase this time and scored a staggering 414/4 on the last afternoon.
The tourists eventually surpassed Australia and returned home despite trailing for the whole of the Test match, due to centuries from Graeme Smith and AB de Villiers and fifties from Hashim Amla, Jacques Kallis, and JP Duminy.
3. India (406/4) against West Indies in 1976
One of the most important events in the history of the game is still this one. Not because India won the third-most successful run chase in Test match history, but rather because of the fallout from it. After suffering a humiliating loss at home, West Indies unleashed a potent four-man pace attack that would go on to rule cricket for the following 15 years.
Due to a strong batting display on the last afternoon, led by hundreds of outstanding skills from Sunil Gavaskar and Gundappa Vishwanath, the Indians forced them into doing so.
4. Australia (404/3) against England in 1948
In the 1948 Headingley Test against their bitter rivals England, the Australians pulled off a record run-chase long before one was made against them. In an unusually high-scoring match at a time of uncovered pitches, the visitors drowned the hosts on their way to victory with seven wickets in hand while chasing down a target of 404. Arthus Morris and Sir Don Bradman's century in the final innings allowed for the chase to be successful.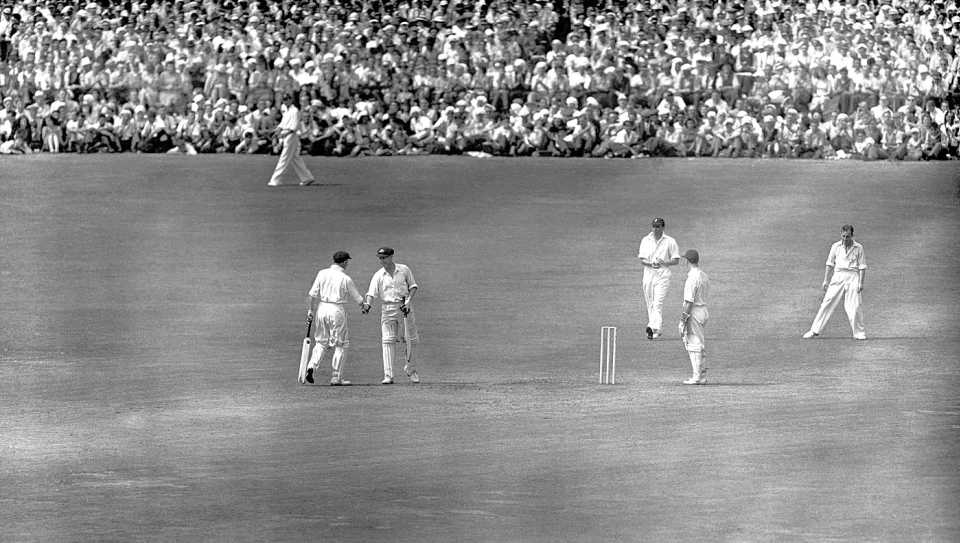 5. West Indies (395/7) against Bangladesh in 2021
Even though test cricket has changed significantly over the years, chasing totals of more than 300 runs is still difficult unless the bowlers completely screw up. All the odds were against West Indies when they started their pursuit of 395 in the final innings on a dry pitch against Bangladesh's three-pronged spin attack.
After trailing the hosts by 171 runs at the end of the first half, the visitors had already made a comeback of sorts, but they drew heart from their struggle and launched an astonishing counterattack that Bangladesh couldn't withstand. Kyle Mayers set a record during a run chase when he hit an unbroken 210 off 310 deliveries to lead West Indies to an incredible triumph.
6. Sri Lanka ( 391/6) against Zimbabwe in 2017
Zimbabwe had the opportunity to win their first Test match against Sri Lanka on a trip that was extremely successful for them, winning the ODI series 3-2. The visitors nearly defeated the hosts in an unparalleled victory, but regretfully came up short. Niroshan Dickwella and Asela Gunaratne, who both produced heroic innings for their team's cause and put up a game-winning stand for the sixth wicket after the hosts found themselves 5 for 203 at one point, acted as the Lankan Lions' saviors.
7. India (387/4) against England in 2008
Oh, the master blaster! Sachin Tendulkar was so talented! With an unbeaten 103 from 196 deliveries in the fourth innings on a dry, turning surface at Chepauk, the great man assisted India in pulling off one of Test cricket's greatest comebacks. Yuvraj Singh's heroic 85* gave Tendulkar the assistance he needed after setting up the game with an outstanding opening stand of 117 between Virender Sehwag and Gautam Gambhir as India chased 387. India's batting assault had no counterattacks, and England was stunned by the caliber of the stroke-making on show.
8. Pakistan (382/3) against Sri Lanka in 2015
A Pakistani batting team that handled spin with tremendous flair and authority made Sri Lanka pay dearly for a tactical error in leaving out star spinner Rangana Herath. With hundreds of magnificent material from Shan Masood and Younis Khan, who were well assisted in the effort by a half-century from the then-Pakistani captain Misbah-ul-Haq, Pakistan went on to smash 382/3 in response to the mammoth score of 377. After giving up a 63-run advantage in the first innings, the visitors quickly recovered and won the Test series 2-1.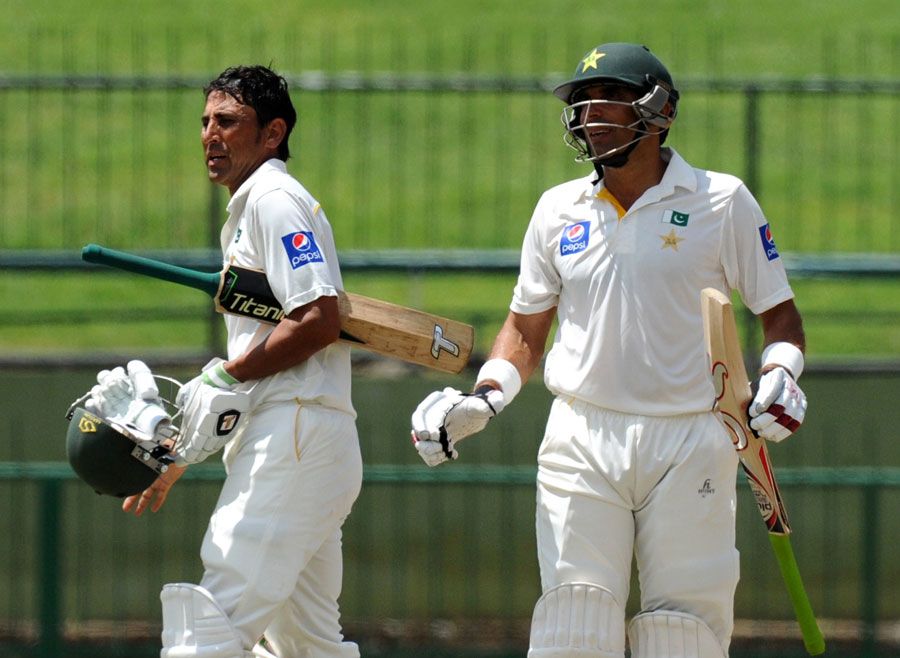 9. England (378/3) against India in2022
In a stunning change of events at Edgbaston, England completed their biggest run chase history by batting brilliantly in the last innings and smashing the Indian bowling attack to all parts. The three lions rampaged home with incredible ease while chasing a challenging mark of 378, only losing three wickets in the process. It is currently the ninth most successful run-chase in Test cricket history thanks to magnificent hundreds from in-form Jonny Bairstow and Joe Root.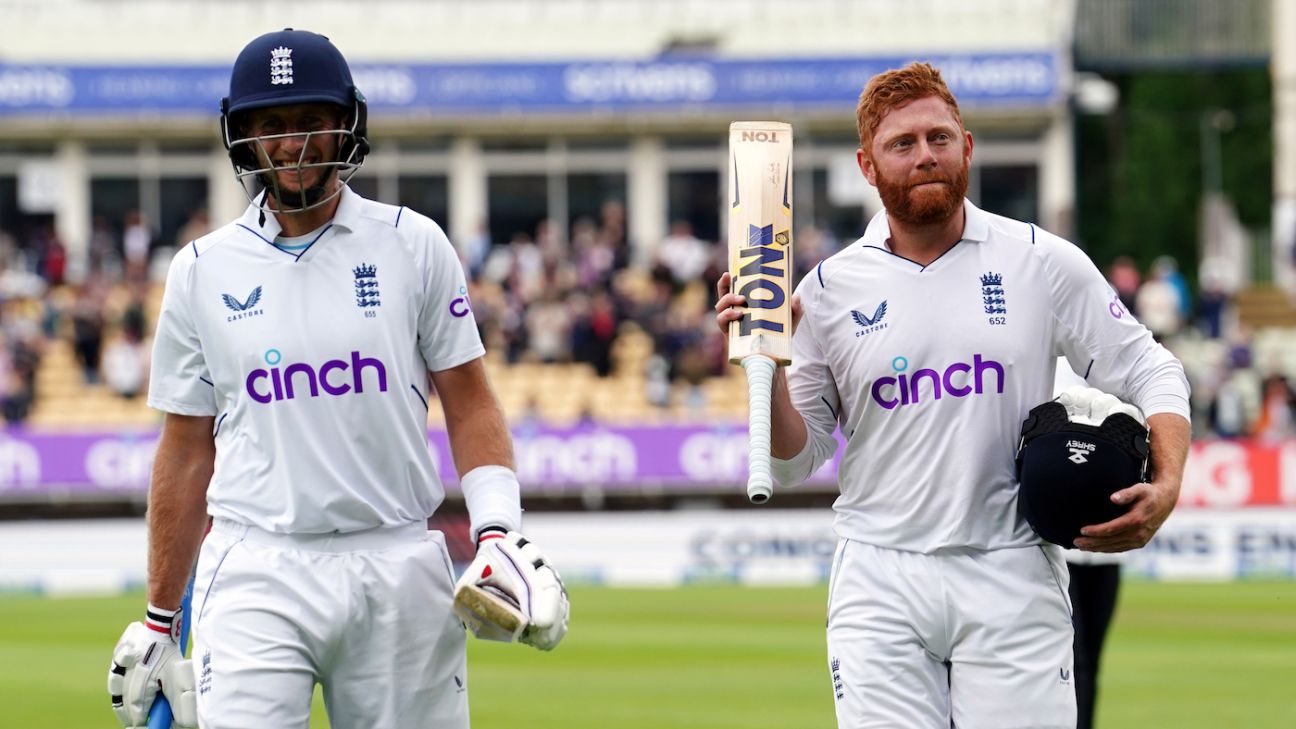 10. Australia (362/7) against West Indies in 1978
The Australians, who now hold the record for Test cricket's ninth most successful run-chase dating back to the 1978 Barbados Test against the West Indies, round off this elite list last but certainly not least. The Australians might have lost confidence and looked to carry out the move after witnessing the Calypso Kings battle their way to a lead of 358 in the third innings after giving up one of 81 in the first half.
With great talent and tenacity, they turned the game around by chasing down the target with only seven wickets lost. Australians Graeme Wood and Craig Serjeant producing century under adverse conditions helped pull off the chase.
Top 10 Highest Successful Run-Chases in The History of Test Cricket
| Date | Winner | Score | Against | Venue |
| --- | --- | --- | --- | --- |
| 09/05/2003 | West Indies | 418/7 | Australia | Antigua Ground |
| 17/12/2008 | South Africa | 414/4 | Australia | WACA Ground |
| 22/07/1948 | Australia | 404/3 | England | Headingley |
| 07/04/1976 | India | 406/4 | West Indies | Queen's Park Oval |
| 03/02/2021 | West Indies | 395/7 | Bangladesh | Zahur Ahmed Stadium |
| 14/07/2017 | Sri Lanka | 391/6 | Zimbabwe | R Premadasa |
| 11/12/2008 | India | 387/4 | England | MA Chidambaram |
| 03/07/2015 | Pakistan | 382/3 | Sri Lanka | Pallekele Stadium |
| 01/07/2022 | England | 378/3 | India | Edgbaston |
| 31/03/1978 | Australia | 362/7 | West Indies | Bourda |
FAQS
What is the highest run chase ever in Test cricket?
In 2003, West Indies' 418-run chase against Australia set a test cricket record.
Who scored the highest 401 in the test match?
The best score in Test cricket and the only instance of a Test quadruple century was Lara's 400 not out against England in 2004. It was his second Test triple-century.
What is the highest target in cricket history?
A team has reached 400 runs in One Day International games 21 times in history. On June 17, 2022, at Amstelveen, England scored 498 runs against the Netherlands, setting the record for the greatest team total in an ODI.
In order to reach the one and only 400 in Test cricket history, Brian Lara set the record for the same in the twenty-first century, needing 582 balls. In a Test match against Australia at Ranchi, Cheteshwar Pujara faced 525 balls, setting a record for the most balls faced by an Indian batsman (202 Runs).
What is the fastest chase in cricket?
1) Australia vs. South Africa, Johannesburg 2006, 438 runs
Few people would have predicted that South Africa could pursue such a huge aim, but they did. With one wicket and one delivery left, the hosts were able to successfully chase down the goal thanks to Herschelle Gibbs' 111-ball 175 and captain Graeme Smith's 55-ball 90.