The BCCI, the governing body of Indian cricket, organizes the Indian Premier League, one of the top short-format cricket competitions. IPL is a cricket competition that began on April 18, 2008, and features players from all around the world. The idea that the game is exclusively for batsmen has changed throughout time. Cricket fans now watch the IPL more frequently, and every team knows how essential bowlers are. They will need both elite bowlers and hitters in order to win the game. Some bowlers have recorded their best IPL stats in the league's history.
So let's examine some of the greatest "Top 10 Best Bowling Figures in The IPL History"
Top 10 Best Bowling Figures in The IPL History
1. Alzarri Joseph (6 wickets for 12 runs)
In the history of the IPL, Joseph's six wickets for 12 runs against Sunrisers Hyderabad (SRH) in 2019 is his best bowling performance.
It is even more noteworthy because the Antiguan delivered this spell for Mumbai Indians (MI) on his professional debut. His spell assisted MI in limiting SRH to 96 runs in response to 136 runs overall.
2. Sohail Tanvir (6 wickets for 14 runs)
During IPL 2008, Tanvir defeated the Chennai Super Kings (CSK) with six wickets for 14 runs.
With 22 wickets in 11 matches, the Pakistan pacer went on to take the most wickets in the tournament's history and was a key contributor to Rajasthan Royals (RR) first and only championship triumph.
3. Adam Zampa (6 wickets for 19 runs)
After Tanvir, Zampa was the only other bowler in IPL history to take six wickets in a single inning.
Zampa was then playing for the now-defunct Rising Pune Supergiants when SRH, which incidentally won that year's IPL, came up against them in 2016. (RPS). His outstanding 6/19 was in vain as the team ultimately lost the game.
4. Anil Kumble (5 wickets for 5 runs)
The five wickets for as many runs that Kumble took in 2009 tell much about his brilliance. After bowling only 3.1 overs, the Indian spin legend led the Royal Challengers Bangalore (RCB) to a 75-run victory over the reigning champion Rajasthan Royals.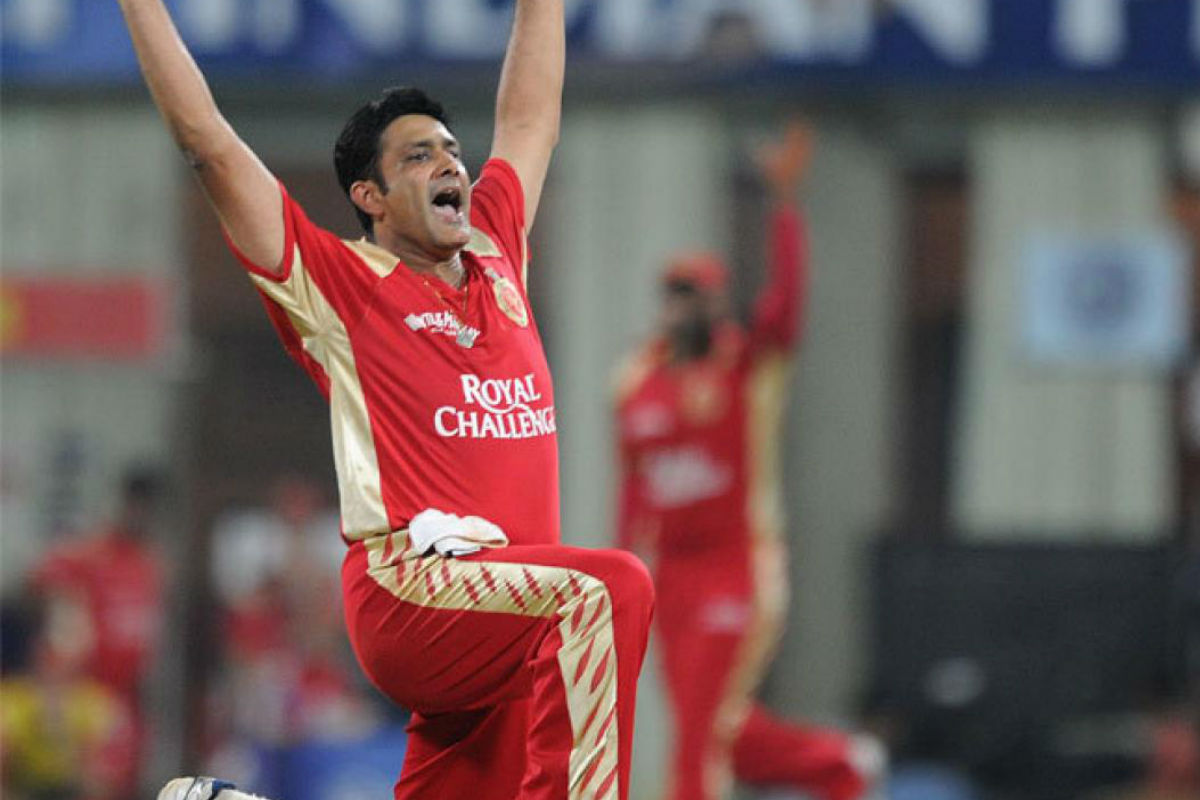 Losing seemed nearly guaranteed for RCB as they were defending a pitiful score of 133, but Kumble took the coveted wickets of Yusuf Pathan, Ravindra Jadeja, Shane Warne, Munaf Patel, and Kamran Khan to limit the reigning champion to only 58 runs.
5. Jasprit Bumrah (5 wickets for 10 runs)
Jasprit Bumrah is a renowned IPL player. With 145, he has now taken the most wickets in the competition's history.
His best performance, five wickets for ten runs, came in 2022 against the Kolkata Knight Riders. He was an ardent MI supporter.
6. Ishant Sharma (5 wickets for 12 runs)
Ishant, who Ricky Ponting once hailed as the next big thing, has a respectable IPL record with 71 wickets in 90 games.
He ended with a 5/12 against the Kochi Tuskers Kerala while playing for the Deccan Chargers in 2011. He chased a score of 130 and left the Mahela Jayawardene-led team at 11 for 6 after four overs gasping for air.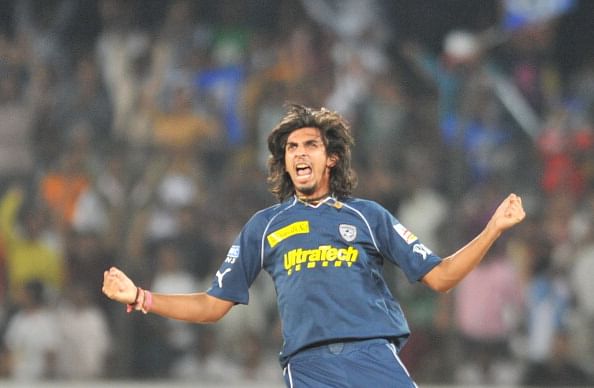 That day, the Indian speedster's victims included Parthiv Patel, Raiphi Gomez, Brad Hodge, Kedar Jadhav, and Jayawardene.
7. Lasith Malinga (5 wickets for 13 runs)
A legend of the IPL is Malinga. He now holds the record for taking the most wickets in the history of the competition with 170.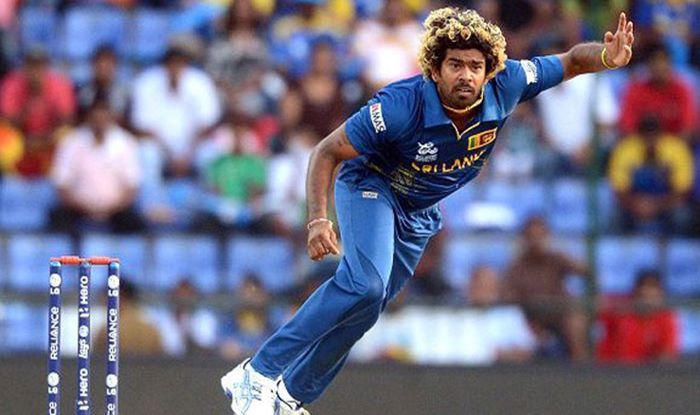 A devoted supporter of MI, his best stats of five wickets for 13 came in 2011 against the Deccan franchise.
8. Ankit Rajpoot (5 wickets for 14 runs)
Rajpoot recorded the best stats of his career in 2018 as he took five wickets for just 14 runs, assisting Kings XI Punjab (now Punjab Kings) in holding SRH to a modest score of 132.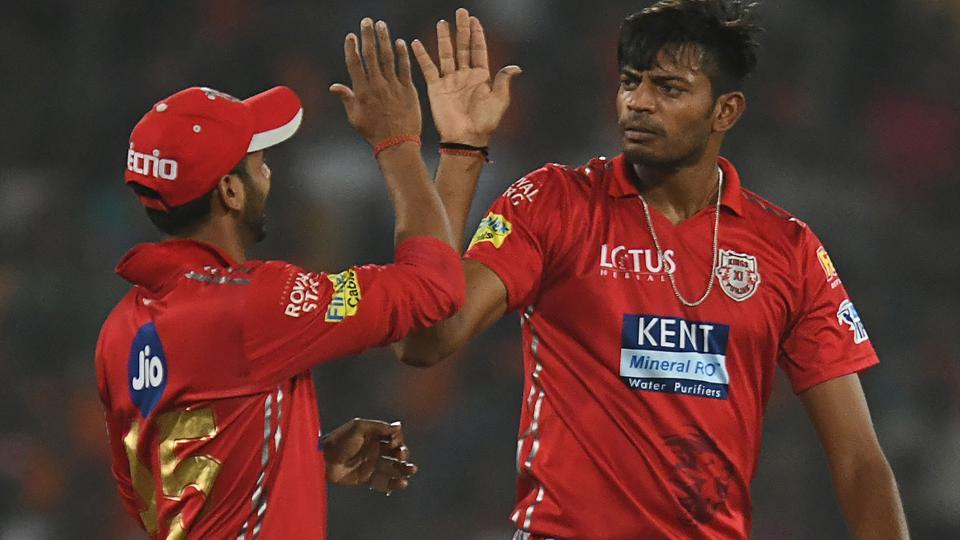 9. Andre Russell Dwayne (5 wickets for 15 runs)
In their second game at the MA Chidambaram Stadium against the Mumbai Indians, Andre Dwayne Russell proved his value. The powerful all-rounder destroyed Mumbai Indians' middle order while taking five wickets in the final overs. Because of Russell's bowling, MI was only able to score 152 runs, despite briefly appearing to be on their way to a large total in Chennai. Russell just needed 12 balls to take 5 wickets, giving up 15 runs.
10. Ravindra Jadeja (5 wickets for 16 runs)
When Jadeja was a player for Chennai in 2012, he recorded his best stats against Deccan, taking five for 16 runs.
He was introduced in the eleventh over and removed Parthiv right away. He continued by explaining why Manpreet Gony, DB Ravi Teja, Dale Steyn, and Bharat Chipli were fired in order to help CSK limit Deccan to just 119 points in response to a significant 193.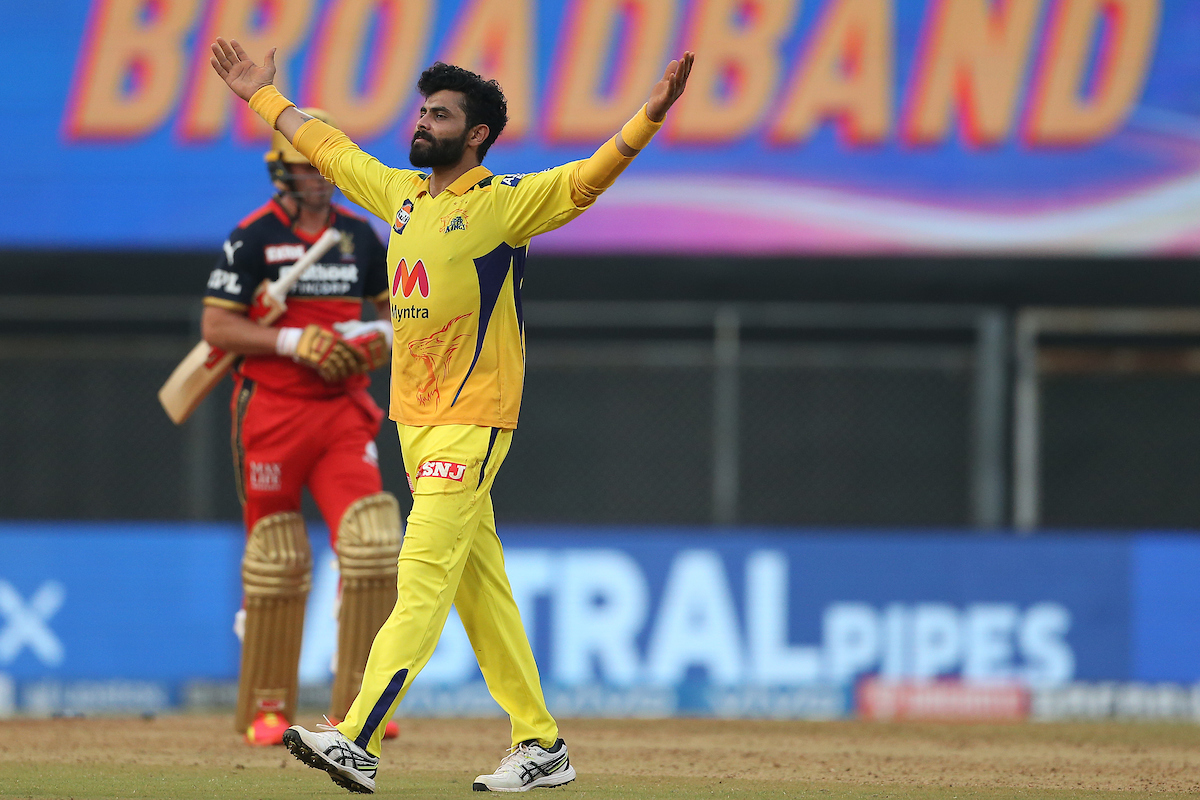 List of Top 10 Best Bowling Figures in IPL History
Bowler
Wickets
Runs
Against
Venue
Date
Alzarri Joseph
(Mumbai Indians)
6
12
Sunrisers Hyderabad
Hyderabad (Deccan)
6 Apr 2019
Sohail Tanveer
(Rajasthan Royals)
6
14
Chennai Super Kings
Jaipur
4 May 2008
Adam Zampa
(RPS)
6
19
Sunrisers Hyderabad
Visakhapatnam
10 May 2016
Anil Kumble
(RCB)
5
5
Rajasthan Royals
Cape Town
18 Apr 2009
Jasprit Bumrah
(MI)
5
10
Kolkata Knight Riders
Mumbai
09 May 2022
Ishant Sharma
(Deccan Chargers)
5
12
Kochi Tuskers Kerala
Kochi
27 Apr 2011
Lasith Malinga
(MI)
5
13
Delhi Daredevils
Delhi
10 Apr 2011
Ankit Rajpoot
(PBKS)
5
14
Sunrisers Hyderabad
Hyderabad (Deccan)
26 Apr 2018
Andre Russell
(KKR)
5
15
Mumbai Indians
Chennai
13 Apr 2021
Ravindra Jadeja
(CSK)
5
16
Deccan Chargers
Visakhapatnam
7 Apr 2012
FAQS
What is the fastest ball in IPL?
Shaun Tait bowled the fastest delivery in IPL history, clocking it at 157.7 kph while participating in one of the seasons.
Virat Kohli, a former captain of the Indian Cricket Team and Royal Challenger Bangalore, is the greatest IPL hitter of all time. In the history of this competition, he has scored the most runs.
Who is the swing king in IPL?
'Swing King' Bhuvneshwar Kumar became just the sixth bowler in the history of the lucrative game to reach 150 wickets in the Indian Premier League (IPL) on Sunday.
During his prime in the 1990s, Pakistani great Waqar Younis was well recognized for his ability to reverse swing a cricket ball at tremendous speed.
Who is the No. 1 bowler in the world of all time?
Muralitharan Muttiah
Donald Bradman was by far the best batsman in Test matches, and Muttiah Muralitharan was the best bowler.