Pakistan vs New Zealand ODI Records: The first cricket match between New Zealand and Pakistan was played in Karachi in October 1955. The test match was won by Pakistan by an inning and one run. Pakistan played their debut One Day International (ODI) at Christchurch's AMI Stadium. On Pakistan's first visit to New Zealand, the home team won by 22 runs. The New Zealanders easily won the one-off match. Pakistan has played 107 One-Day Internationals (ODIs) since then, winning 55 of them. The two countries played their final One-Day International (ODI) match in the ICC Cricket World Cup 2019 on June 26 in Edgbaston, Birmingham. Sarfraz Ahmed's Pakistan overcame New Zealand by 6 wickets, owing to Babar Azam's remarkable maiden World Cup century.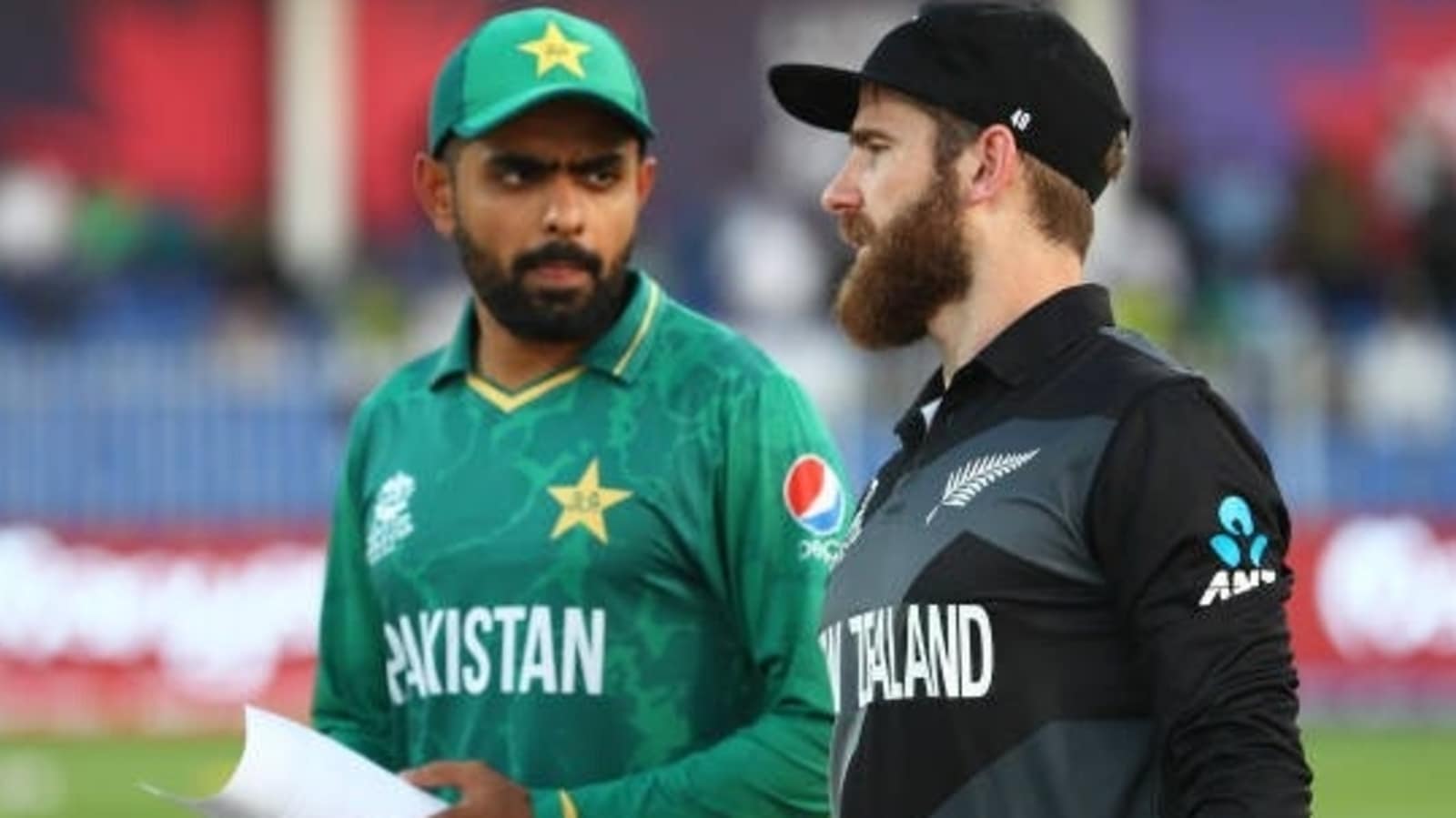 Pakistan vs New Zealand head-to-head ODI records
| | | | | |
| --- | --- | --- | --- | --- |
| Matches | Pakistan won | New Zealand won  | Tied | No result |
| 107 | 55 | 48 | 1 | 3 |
Pakistan vs New Zealand ODI Records
Most Runs Inzamam-ul-Haq
Inzamam-ul-Haq has scored the most runs in Pakistan-New Zealand ODIs. The renowned top-order batter scored 1,283 runs in 45 matches at a strike rate of 76.14 and an average of 34.67. This total consists of one century and nine half-centuries.
Most wickets Waqar Younis
Waqar Younis leads the wicket-taking rankings in this series, having taken 79 wickets in 37 matches. In these 37 matches, the fast bowler contributed five five-wicket hauls against the Kiwis. The only other bowler who has done it twice is Shoaib Akhtar.
Highest Individual Score Inzamam-ul-Haq
Inzamam-ul-only Haq's century against New Zealand is also the highest individual score in Pakistan-New Zealand ODIs. Inzamam drove Pakistan to 328/2 batting first in Sharjah, remaining undefeated on 137 off 129 balls, with 15 fours.
Best Bowling Figures Shoaib Akhtar
The Rawalpindi Express' Shoaib Akhtar holds the record for the best bowling figures in a Pakistan vs. New Zealand ODI match. Akhtar's powerful spell of 6/16 in the first ODI between both sides in Karachi in 2002 knocked out New Zealand for 122 runs when chasing 276.
Highest Team Total New Zealand
Back in 2015, Kiwi stalwarts Ross Taylor and Kane Williamson led New Zealand to the highest team total in this match. Taylor (102 off 70 balls) and Williamson (112 off 88 balls) both struck century in the second ODI in Napier, helping the Black Caps reach 369/5 in 50 overs.
Lowest Team Total New Zealand
New Zealand has four of the top five lowest team totals in this bilateral, including the one that takes the top spot. Back in 1986, the Kiwis were bowled out for 64 in 35.5 overs at Sharjah, where Abdul Qadir took four wickets and a teenage Wasim Akram replied with three.
Pakistan vs New Zealand Head-to-Head ODIs at Home
From 1976 to 2003, Pakistan won 17 and lost three One-Day Internationals (ODIs) at home against New Zealand. Pakistan's highest team total in these games is 314.
Pakistan vs New Zealand Head-to-Head ODIs in New Zealand
In 49 ODIs against the Black Caps in New Zealand, Pakistan has suffered 31 defeats and only 15 victories. At this time, they have tied one match and had two no-results. Pakistan has the greatest team total of 303 and the lowest team total of 74.
Pakistan vs New Zealand Head-to-Head ODIs on Neutral Venue
In one-day internationals played on neutral grounds, Pakistan won 23 and lost 14. One match ended without a result, with Pakistan's highest total of 364 and lowest total of 116 in such encounters.
Pakistan vs New Zealand Head-to-Head ODIs in ICC ODI World Cups
From 1983 to 2019, Pakistan won 7 of 9 ICC One-Day International World Cup matches, losing only two. Pakistan's highest World Cup total against New Zealand is 302, while their lowest is 167.
FAQs
How many ODI matches New Zealand?
New Zealand had played 791 ODI matches as of August 2022, with 364 won, 378 defeats, 7 draws, and 42 no results for an overall winning percentage of 49.19.
The first ODI was played in January 1971 between England and Australia; since then, more than 4,000 ODIs have been played by 28 sides.
Who wins more India or Pakistan?
Both teams have played a total of 203 times. Pakistan has won 88 games versus India's 72 triumphs.
Which team scored the most 400 in ODI?
South Africa and India have more 400+ ODI scores than any other country, with six such scores as of December 2022. Both teams have scored 400+ runs in one-day internationals twice, the first time against South Africa in 2006 and the second time against India in 2009.
Who is the fastest 50 in ODI?
AB de Villiers holds the record for the fastest 50 in ODI cricket, reaching the milestone in just 16 balls. In 2015, it happened during South Africa's second match against the West Indies in Johannesburg.