The T20 World Cup is one of the most anticipated cricket competitions, with teams always competing fiercely. In this article, we will look at the encounter between Pakistan and New Zealand, where the Kiwis were unable to match Pakistan's skill and performance. Despite a valiant effort, New Zealand fell short, unable to overcome their opponents' domination. The game was full of exhilarating moments and excitement, and it will be an entertaining read for both cricket fans and analysts.
New Zealand run out of road against peerless Pakistan T20 WC
On Wednesday at the SCG, New Zealand once again chose to bat first, but little else in their men's T20 WC semifinal match against Pakistan went according to plan. The game was held on the same field where, on October 22, in their first encounter of the second round against Australia. The Kiwis amassed 200/3, the second-highest total of the competition. After 17 days, they restricted to a mediocre total of 152/4. Which was their lowest total save for the 150/9 they scored when pursuing English.
The pitch on Wednesday was a passable imitation of a subcontinent surface, but in this format, that is essentially irrelevant. What mattered was that Pakistan applied and maintained the pressure right away. As a result, New Zealand was unable to charge off to a power play of 65/1 or 52/1. As they did while playing Australia and Ireland. After six overs, they were actually 38/2. The recovery they mounted against Sri Lanka, who bowled them out for 167/7 after taking them from 15/3 to 15/3 in four overs, was also unsuccessful for them. Glenn Philips' 104 was the key contribution.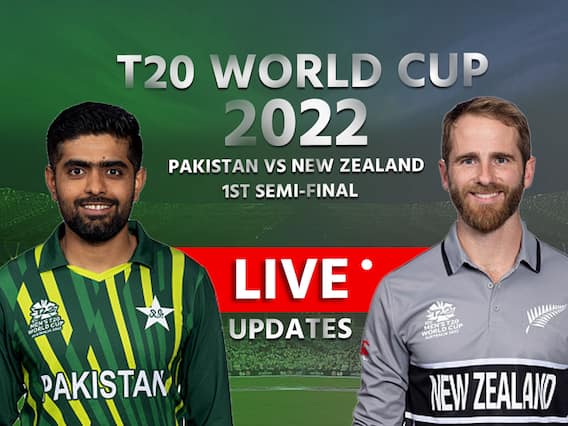 With the third ball of the game, Shaheen Afridi trapped Finn Allen in front, capping the powerplay, and Shadab Khan at mid-off ran out Devon Conway with the final delivery of the sixth over. Two overs later, Phillips blipped a return catch to Mohammad Nawaz, which tightened Pakistan's hold even more. After eight rounds, New Zealand needed stability at 49/3. They received it from Williamson and Daryll Mitchell during their 50-ball 68-run stand, and then Mitchell and James Neesham smashed an unbroken 35 off 22. Mitchell batted undefeated for 53 runs off 35 deliveries, only 18 of which were fours and sixes, and with a strike rate of 151.42, it was his slowest half-century.
After the game, Williamson stated that the New Zealanders thought they may have scored enough runs in between innings: "After being under pressure, we summarised what we thought may be competitive on that wicket. If we had been great in the game's second half, I do think that was defendable. Our performance wasn't quite at its peak, and Pakistan was exceptional. That's not the best recipe for success. Although it's annoying, that's just cricket. You fluctuate constantly. Every time, you try to figure out where your team needs to be and what kinds of overs you might try to target to give yourself a good opportunity. By the halfway point, we felt like we were still very much in the game.
Even with Trent Boult and Tim Southee on hand to do what they have done so well together for so long, it would – and will – take more than just consistent batting to halt this Pakistan team. The 55/0 powerplay that Mohammad Rizwan and Babar Azam put together for their team was the greatest of the competition and resulted in a 105-runs stand. The fifth delivery of the contest, which Babar confronted and won, should have been the final one. Conway was unable to hold a catch that most wicketkeepers would take. Giving the gloves and pads to someone who has performed in only seven of his 120 first-class matches may be certain to result in that sort of thing. where "keepers can be formed who are not born."
In the 13th, Babar holed out to long-on off Boult for 53 off 42. With Rizwan in charge and 48 runs out of 44 after his dismissal, Pakistan had no choice but to travel to Melbourne for the final on Sunday. Rizwan caught Phillips in the deep by Boult for a 43-ball 57. It was so irrelevant by that point. By the end of the third over, Pakistan had exceeded their necessary run rate and they never looked back.
After that, there was a little lull, which felt like the perfect opportunity for "Dil Dil Pakistan" to play over the stadium's speakers. Supporters in the Bill O'Reilly and Victor Trumper bleachers to the east took the song, especially to heart. When Lockie Ferguson was driven to the ground by Babar with beautifully precise timing, the wave of song and dance had just about finished. It was more of a poem than a cricket shot.
You might have just as easily canceled the game then and then. But some of the blurred events stood out. When Babar drove the final delivery of the 11th over midwicket and aimed for two to reach his maiden half-century not just in the competition but in his previous seven innings, Ferguson was also bowling. Unfavorably, the ball bounced off Mitchell, the game's first half-centurion, advancing Babar to the mark.
With five balls left, Pakistan prevailed, but this was a travesty. Williamson said he prefers to focus "on performance" rather than getting sucked into the topic of why New Zealand has lost nine of the dozen semi-final matches they have advanced to in either format of the World Cup. That effectively meant the following: "We weren't exactly at our best today because they were too good. For those runs, we wanted to make them work harder."
Williamson, a cricketer who never seems to be at the end of his rope on the field, settles on a plan and adheres to it, and who is all about logic and preserving equilibrium, is one of the sport's most level-headed players. He couldn't be more unlike a Pakistani, which at least partially explains why he won't participate in Sunday's game at the MCG.