Many leaders have come and gone in the history of One-Day International cricket, but statistics reveal that MS Dhoni and Ricky Ponting are the two most successful overall. One of the most fascinating formats is the one-day international, which has spawned numerous legends. Captains from several countries have led their teams to victory and taken the game to new heights. The captain, as in other sports, plays an important part in the team, but in cricket, the captain has numerous obligations to ensure the team's success. The captain must make strategic decisions to guide his team's batsmen to victory while the opposing side bowls and fields.
Therefore, all decisions regarding their teams must be made by the captains. He must choose who will bowl when, and how the fielding should be done. For his squad, the captain makes all choices. The captain is in charge of the team's performance. The skipper is in charge of making sure that the game is played in accordance with its customs and rules. The captain is in charge of making sure that everyone on the team upholds the Spirit of Cricket at all times. There should be no questioning of the umpires' rulings. The captain has the final say, but decisions are frequently reached through consensus. The effectiveness of the team can be greatly influenced by the captain's knowledge of the subtleties of cricket strategy and tactics as well as his shrewdness on the field. Here is a list of the five most successful ODI cricket captains.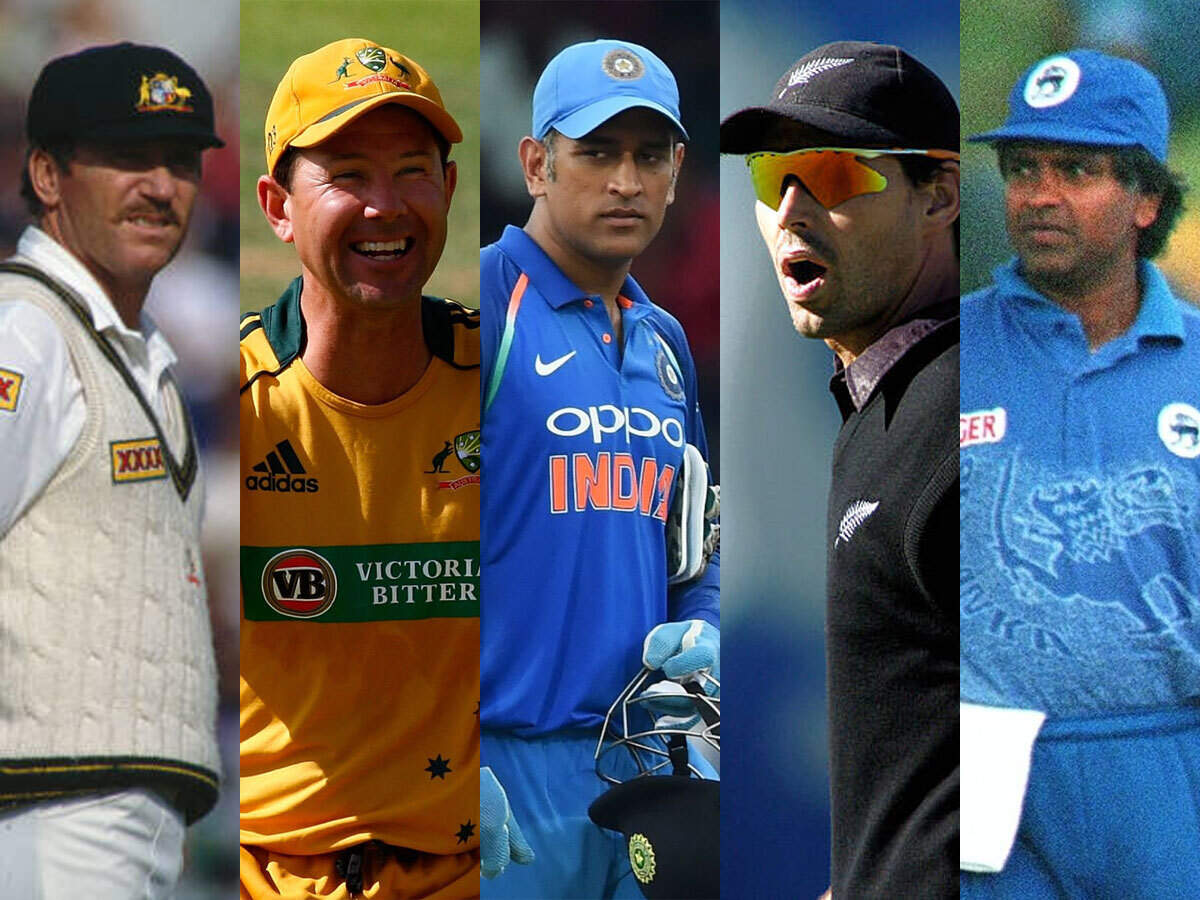 Top Five Most Successful Captain in ODI Cricket History in World
1. Ricky Ponting, 165 ODI wins
The best ODI skipper of all time is Australia's, Ricky Ponting. From 2002 to 2011, Ponting served as the captain of the Australian national team during its "golden period" in One Day Internationals (ODIs), and he went on to become the sport's most successful captain. One of cricket's all-time great captains, Ricky Ponting, led Australia to many historic victories, including twice winning the ICC World Cup trophy in 2003 and 2007. He also went on to win 165 games overall, the most in the history of the ODI format, with a superb win % of 76.14. This is currently the highest win % of any captain who has participated in at least 100 ODIs.
2. MS Dhoni, 110 ODI wins
The second-most successful ODI captain overall is MS Dhoni. He succeeded Rahul Dravid as ODI captain in 2007. The only skipper to have captured all three ICC titles is Dhoni. In 2007, 2011, and 2013, he led India to victories in the ICC T20 World Cup and the Champions Trophy. The Ranchi-born cricketer had a 15-year career that included 350 One-Day Internationals, in which he amassed 10,773 runs at a remarkable average of 50.58. We recall some of the World Cup-winning captains of India's best ODI batting displays as he announced his retirement.
India's most successful ODI captain is MS Dhoni. Of his 200 ODI matches as a skipper between 2007 and 2018, the former Indian captain won 110 of them. In actuality, the wicket-keeper batsman is the only Indian captain with a victory rate of 59.52 and more than 100 ODI victories. MS Dhoni led the ODI team for 11 years, scoring over 6,500 runs at an average of 53.55 and going 48 games without being defeated. The Indian team lost 74 One-Day Internationals while he served as a captain (ODIs).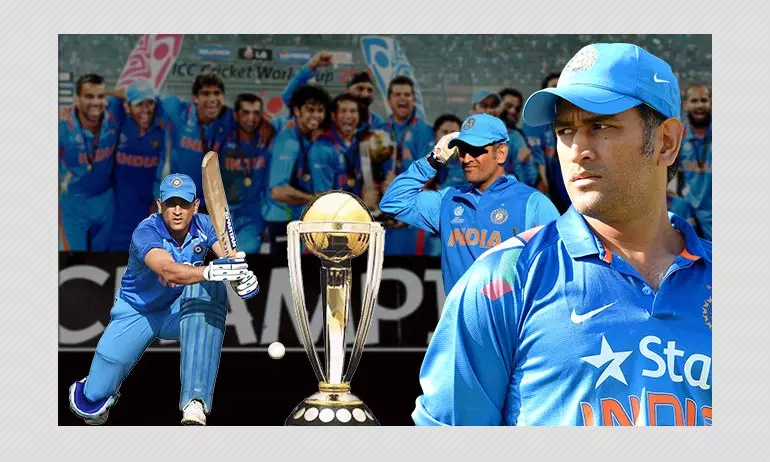 3. Allan Border, 107 ODI wins
With a winning percentage of 61.42, Allan Border led Australia to 107 victories in 178 One-Day Internationals. Between 1985 and 1994, Australia lost just 67 One-Day Internationals (ODIs) with Border serving as captain. Growing up in Sydney, a left-handed batsman, and bowler Allan Border made his first-class debut in 1977. He made his Test debut in Melbourne in 1978–79, served as the team captain for Queensland in 1983–84, and took over for Kim Hughes as the captain of Australia in 1984–85. Allan Border has participated in 273 ODIs and amassed 6,524 runs at a 30.62 average.
4. Hansie Cronje – 99 ODI wins
Right-handed all-rounder Hansie Cronje played international cricket for South Africa and served as captain of that country's side in the 1990s. During his seven-year tenure as captain, he guided the Proteas to 99 victories from 138 ODIs. South Africa only lost 35 games during his leadership, and he concluded with a 73.70 victory %. He has 5,565 runs at an average of 38.65 in 188 ODI games, including two centuries and 39 half-centuries.
5. Stephen Fleming – 98 ODI wins
Former New Zealand cricket team captain Stephen Fleming is currently the head coach of the IPL franchise Chennai Super Kings. He is recognized as one of the best batsmen in the annals of New Zealand cricket. The most successful ODI skipper in history is Stephen Fleming. Fleming captained the Kiwis for ten years, from 1997 to 2007, winning 98 One-Day International matches. 108 One-Day Internationals were lost by New Zealand during that time, giving Fleming a victory percentage of 48.04 despite this.
Top Ten Most Successful Captain in ODI Cricket History
The most effective ODI captain is former Australian cricket captain Ricky Ponting. The Australian captain won 165 of his 230 ODI games over his ten-year captaincy tenure, for a winning rate of 76.14%, while only losing 51 games.
| Rankings | Most successful captain in ODI | Country | Matches | Wins | Lost | Winning % |
| --- | --- | --- | --- | --- | --- | --- |
| 1. | Ricky Ponting | Australia | 230 | 165 | 51 | 76.14 |
| 2. | MS Dhoni | India | 200 | 110 | 74 | 59.52 |
| 3. | Allan Border | Australia | 178 | 107 | 67 | 61.42 |
| 4. | Hansie Cronje | South Africa | 138 | 99 | 35 | 73.70 |
| 5. | Stephen Fleming | New Zealand | 218 | 98 | 106 | 48.04 |
| 6. | Graeme Smith | South Africa | 150 | 92 | 51 | 64.23 |
| 7. | Mohammad Azharuddin | India | 174 | 90 | 76 | 54.16 |
| 8. | Arjuna Ranatunga | Sri Lanka | 193 | 89 | 95 | 48.37 |
| 9. | Sourav Ganguly | India | 147 | 76 | 66 | 53.52 |
| 10. | Imran Khan | Pakistan | 139 | 75 | 59 | 55.92 |
FAQS
Who is the no 1 captain in ODI?
Ricky Ponting is the No.1 captain in ODI. Over the course of his ten-year captaincy, the Australian captain won 165 of his 230 ODI matches, for a winning percentage of 76.14%, while only losing 51 games.
Who is No. 1 Indian captain in cricket?
The best captain in India is MS Dhoni. Dhoni led India to an unprecedented three ICC victories in the 2007 World T20, 2011 ODI World Cup, and 2013 Champions Trophy, in addition to other multi-nation series. Out of 200 ODI matches, India won 110 under his leadership. He led India to 41 victories out of 72 T20I matches.
Who is the No. 1 captain of the test?
Since taking over as captain in 2014, Kohli has led India to 40 Test victories, making him by far the team's most successful Test captain. In addition, he assisted India in reaching the first World Test Championship final (WTC).
Who is a legendary captain in cricket?
Ricky Ponting, a former captain of the Australian cricket team, is statistically the best captain in the world, winning 220 of 324 games, or an astounding 67.9% of them. Along with winning the Champions Trophy twice in 2006 and 2009, Ponting also guided Australia to two consecutive 50-over World Cup victories in 2003 and 2007.
Who is better Dhoni or Kohli?
According to the batting statistics for test match cricket, Kohli is definitely miles ahead of Dhoni. Dhoni has only managed to hit six test hundreds, compared to Kohli's 27. In test cricket, Kohli also averages over 50, which is an incredibly impressive mark.